Dedicating this site to the fittest, fastest rising, most successful Hong Kong, American born Chinese actor ever.
---
---
Graphics
ALL PAST LAYOUTS WITH GRAPHICS CREATED BY ME!:
Layout 1: Chocolate Orange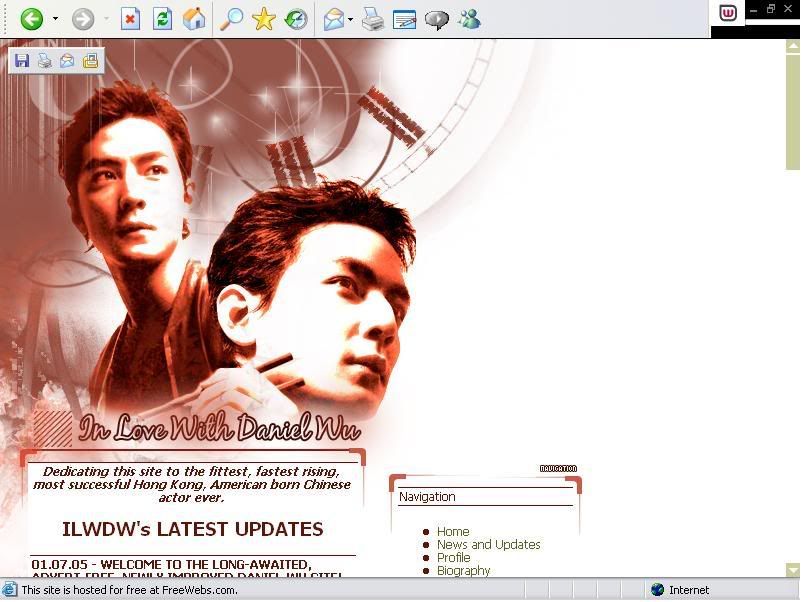 Layout 2: Turqoise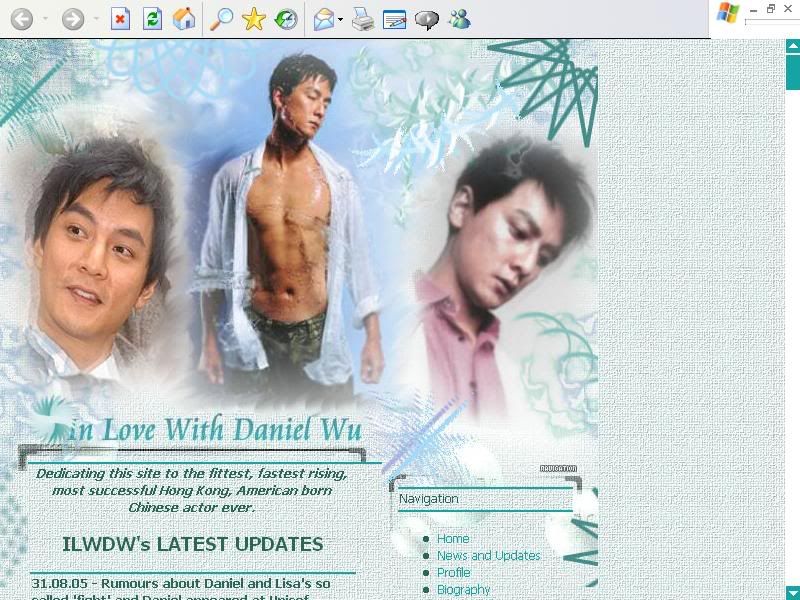 Layout 3: Cool Water - Daniel's Birthday!

Layout 4: Perfect Fragrance of a Man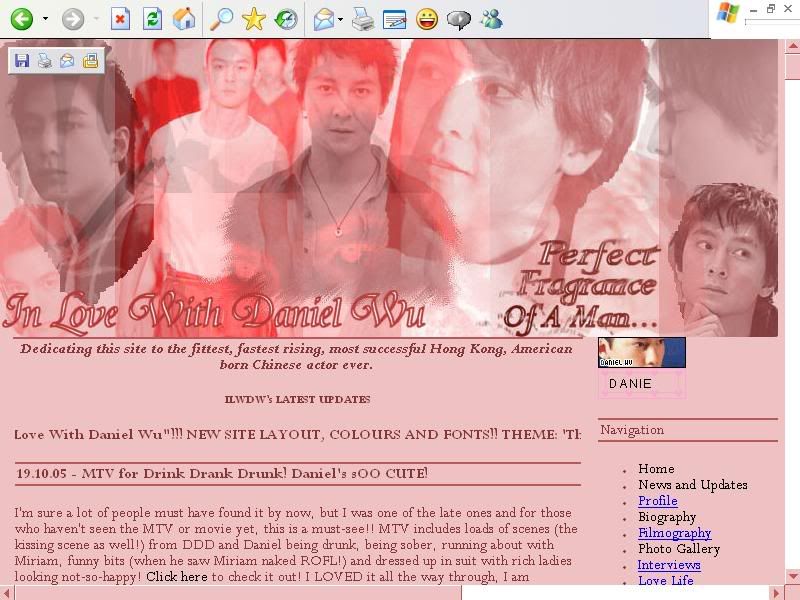 Layout 5: Xmas 2005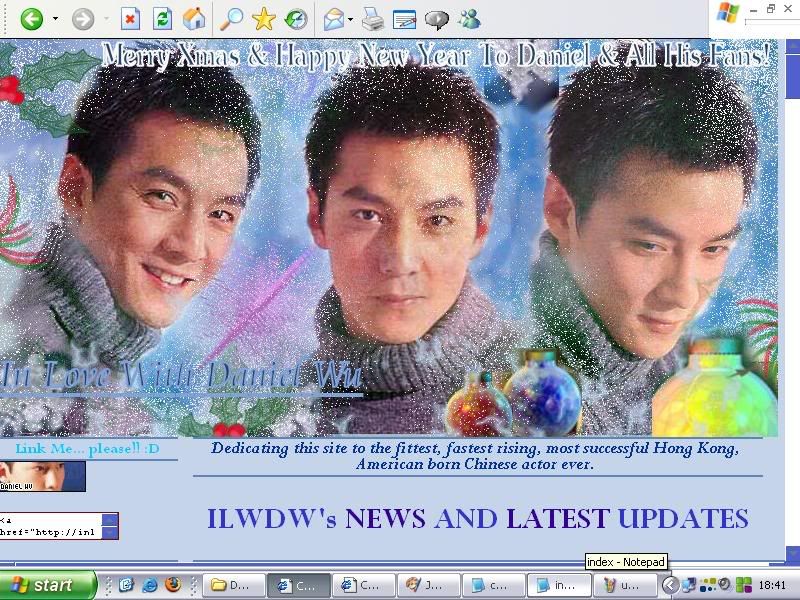 Layout 6: Midnight Reflections

Layout 7: Happy 1st Anniversary!

Layout 8: Surrender to his Charisma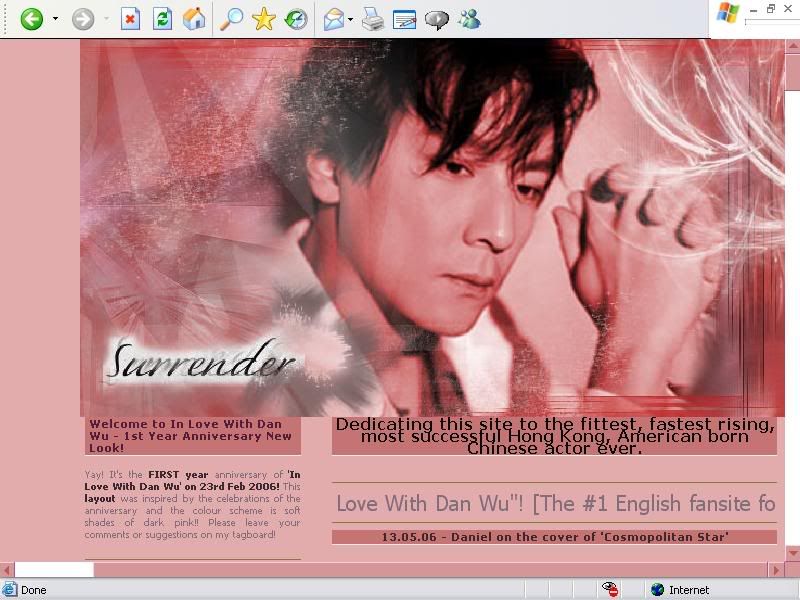 Coming soon... a 2006 Daniel Wu calendar! Watch this space! XD